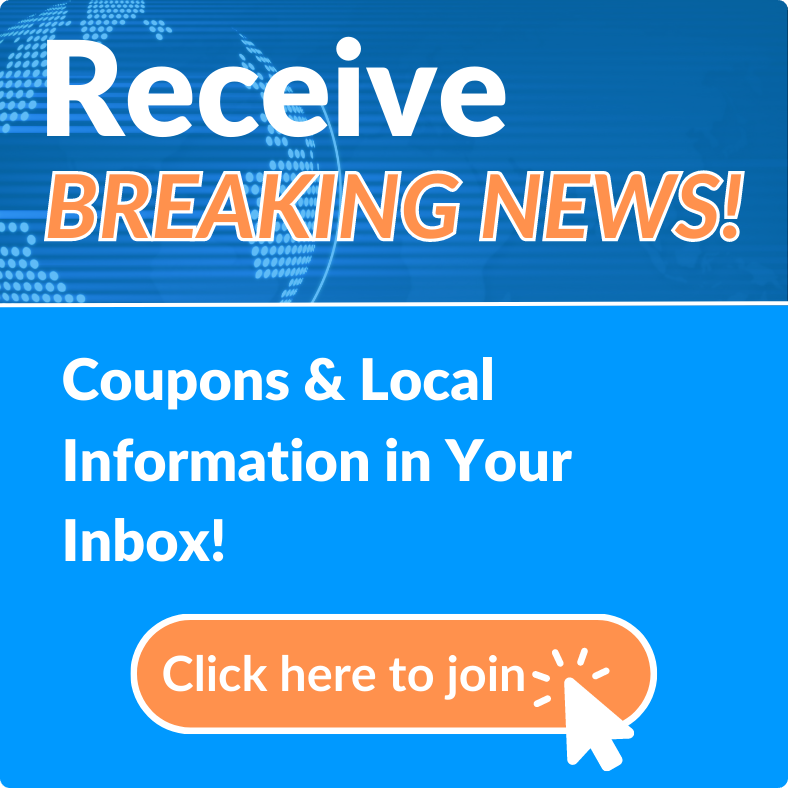 Unwrap Savings with Fratelli's Pizzeria's Gift Card Special!
Wed, Nov 15, 2023 at 1:45PM
---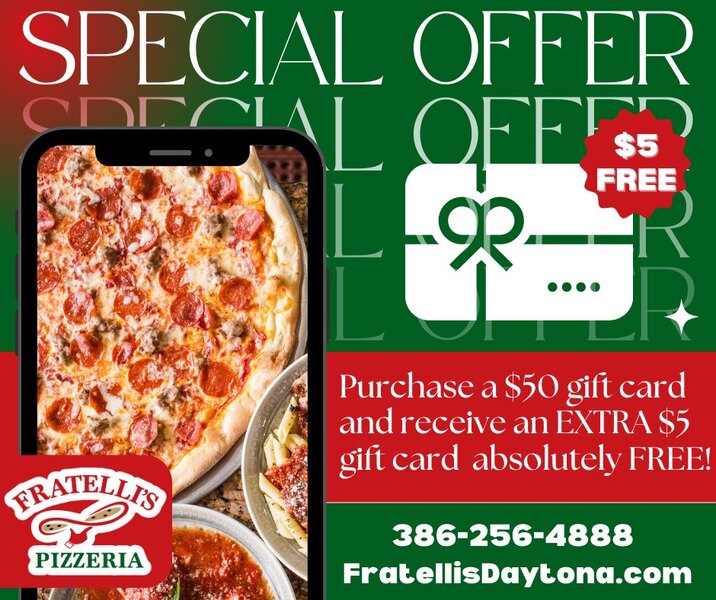 Are you ready to elevate your dining experience and satisfy your pizza cravings? Then head over to Fratelli's Pizzeria, where we're serving up mouthwatering slices and a deal that will make your taste buds and wallet rejoice. Introducing our Holiday Gift Card Special – the perfect way to indulge in the goodness of Fratelli's that lets you enjoy some extra dough in your pocket.
For a limited time, every purchase of $50 in Fratelli's Pizzeria Gift Cards comes with a savory bonus – a complimentary $5 Gift Card! It's our way of expressing gratitude to our loyal patrons and welcoming new pizza enthusiasts to Fratelli's. Imagine treating someone you love to a delightful dining experience and getting something extra to sweeten the deal – or, in this case, to add an extra layer of cheese to your favorite pizza.
Fratelli's Gift Cards aren't just about enjoying our mouthwatering pizzas; they're a versatile gift for any occasion, especially with upcoming Holidays. Whether it's a birthday celebration, a thank-you gesture, or a holiday surprise, our Gift Cards offer the flexibility to indulge in our extensive menu of delicious dishes. Give the gift of great taste to friends, family, or colleagues – because who wouldn't love a night of savoring the finest pizza in town?
Getting your hands on this delectable deal is as easy as pie. Stop into Fratelli's Pizzeria today to purchase your Gift Cards. Whether you're a regular visitor or a first-time diner, this offer is open to all. Treat yourself or share the joy of Fratelli's with those who appreciate the art of crafting the perfect pizza. Be sure to take advantage of our Gift Card Special before it disappears like a hot pizza out of the oven.
Savor the flavors, share the joy, and indulge in the irresistible goodness of Fratelli's Pizzeria. Your taste buds and your wallet will thank you!
---
Bookmark & Share
---
User Comments
Be the first to comment on this post below!