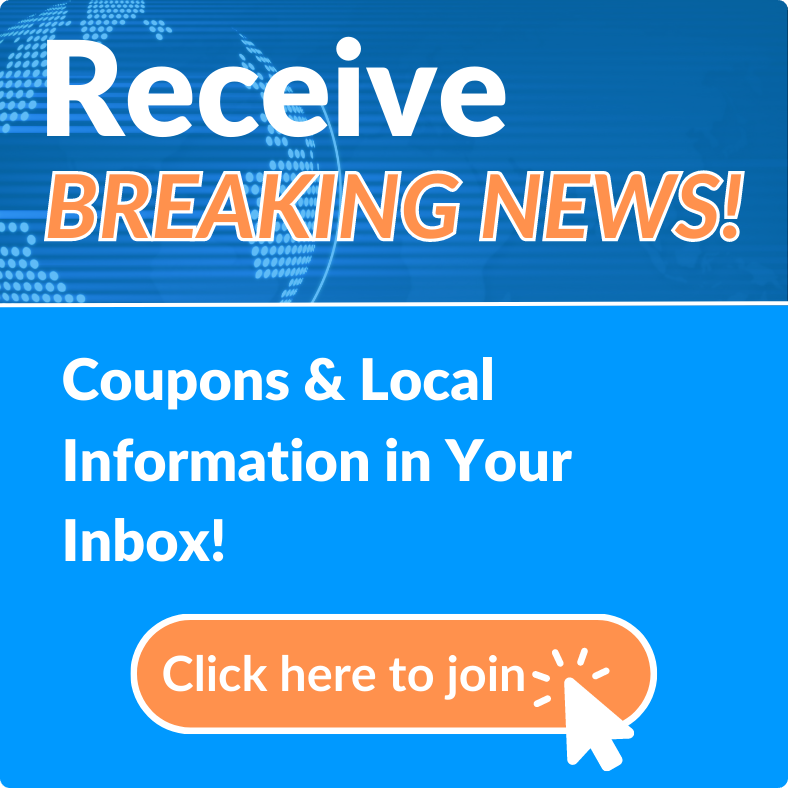 News Archives
Volunteers needed for International Coastal Cleanup in Volusia County.
Wed, Jul 19, 2023 at 3:45PM
---
Written by Kristen Schmutz
Belden Communications News

Volusia County's Environmental Management Division will host the International Coastal Cleanup, a community-driven event to preserve and protect the county's beautiful coastline and rivers, at more than 20 sites along the beach, Halifax River, and Indian River from 8 to 11 a.m. on Saturday, September 16, and they need volunteers.
Last year's event was a massive success, with an impressive 1,562 dedicated Volusia County volunteers rallying together to collect a staggering 8,500 pounds of trash during the cleanup. Organizers hope to surpass that achievement this year and further demonstrate the community's commitment to environmental conservation.
Beach cleanup sites include:
Michael Crotty Bicentennial Park, 1800 N. Ocean Shore Blvd., Ormond-by-the-Sea
Tom Renick Park, 1575 Ocean Shore Blvd., Ormond-by-the-Sea
Birthplace of Speed Park, 21 Ocean Shore Blvd., Ormond Beach
Andy Romano Beachfront Park, 839 S. Atlantic Ave., Ormond Beach
Sun Splash Park, 611 S. Atlantic Ave., Daytona Beach
Frank Rendon Park, 2705 S. Atlantic Ave., Daytona Beach Shores
Edwin Peck Park, 3167 S. Atlantic Ave., Daytona Beach Shores
Winter Haven Park, 4589 S. Atlantic Ave., Ponce Inlet
North Beach Community Park, Sapphire Road and North Atlantic Avenue, New Smyrna Beach
Flagler Avenue Beachfront Park, 100 Buenos Aires St., New Smyrna Beach
27th Avenue Park, 3701 S. Atlantic Ave., New Smyrna Beach
Mary McLeod Bethune Beach Park, 6656 S. Atlantic Ave., New Smyrna Beach
River cleanup sites include:
Highbridge Park, 39 Highbridge Road, Ormond Beach
Tomoka State Park loop pull-offs, 2099 N. Beach St., Ormond Beach
Sanchez Park, 329 Sanchez Ave., Ormond Beach
Sunrise Park North, 1135 Riverside Drive, Holly Hill
City Island Park, 113 Jackie Robinson Parkway, Daytona Beach
Buschman Park, 4575 Spruce Creek Road, Port Orange
Port Orange Causeway Park, 93 Dunlawton Ave., Port Orange
Doris Leeper Spruce Creek Preserve, 6250 S. Ridgewood Ave., Port Orange
George R. Kennedy Memorial Park, 103 N. Riverside Drive, Edgewater
River Breeze Park, 250 H.H. Burch Road, Oak Hill
Volunteers can register online at https://www.volusia.org/cleanup between August 1 and September 1 to participate in the International Coastal Cleanup. For those who love adventure on the water, several river locations with convenient boat launches will be accessible for the cleanup, and residents are encouraged to bring their kayaks, paddle boards, canoes, or motorboats (where appropriate) to access harder-to-reach coastlines along the rivers.
Registered participants are asked to bring garden gloves, refillable drinking water bottles, and sturdy buckets for collecting trash and should wear hats, sunscreen, comfortable clothing, and appropriate outdoor footwear to stay safe under the sun. As an added incentive, pre-registered participants will receive a signature giveaway item after the event (while supplies last) as a token of appreciation for their dedicated efforts.
According to a release, in addition to taking part in the annual cleanup, residents can help decrease marine debris simply by reducing the amount of waste and single-use products they generate daily. Remember the motto, "Reduce, reuse, then recycle."
All interested participants are encouraged to contact the ICC coordination team at internationalcoastalcleanup@volusia.org for additional information.
---
Bookmark & Share
---
User Comments
Be the first to comment on this post below!