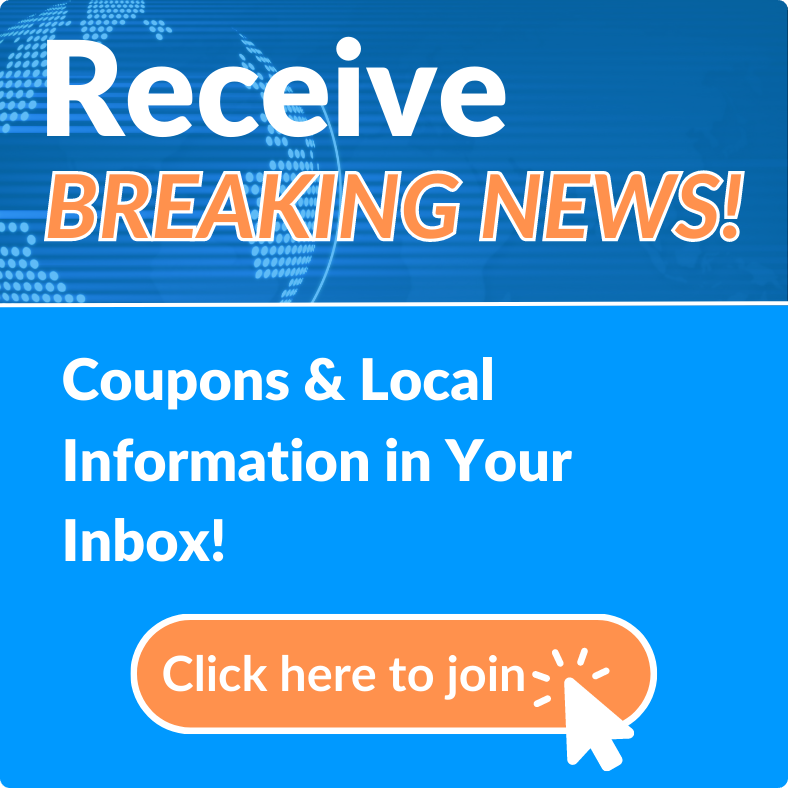 News Archives
Kennedy Space Center Visitor Complex announces new multi-day tickets and adjusted admission prices.
Wed, Jun 08, 2022 at 4:25PM
---
Written by Kristen Schmutz
Belden Communications News

Effective June 20, 2022, Kennedy Space Center Visitor Complex will implement a new, two-day ticket to accommodate the park's larger footprint and the growing demand for multi-day visits. The Visitor Complex will also apply an increase to their single-day admission, annual passes, and the discounted children, seniors, and military admission prices. In addition, several new discounts and promotional offers will become available.
According to a release, the new, two-day ticket, which is valid up to six months from the date of purchase, makes it possible for guests to visit for less than $45 per day while at the same time meeting consumer needs for flexibility and reassurance in travel planning and purchasing. The two-day ticket will be available for $89 per adult and $79 per child. Single-day admission will be $75 per adult and $65 per child. Military and senior single-day admission will be $70, while the new Atlantis Annual Pass will range from $120 – $149, being prices have not increased at Kennedy Space Center Visitor Complex since 2018.
"With the addition of Gateway, which is a multi-hour attraction and provides a whole new experience for the complex, this price increase will enable us to provide greater in-park experiences, enhanced programs, and promotional offers for our guests," said Therrin Protze, the Chief Operating Officer of Kennedy Space Center Visitor Complex.
Kennedy Space Center Visitor Complex guests can look forward to new discounts and promotional offers like a Teacher Pass for educators throughout the United States and a Florida resident "Family Month," where kids receive free admission with an adult ticket purchase. Other discounts include a Preschool Pass for Florida residents with free entry for kids five and under, expanded discounts for military veterans and their family members, and much more!
Excitement has been building into space exploration with an increase in launches led by NASA and the private companies that have invested in the new world of space travel. Kennedy Space Center Visitor Complex plays a vital role in translating consumer interest into meaningful experiences that educate and engage visitors, and the Complex is in the midst of responding to the enormous public interest in connecting to space, the recent return of crewed missions, and the anticipation for the Artemis Moon mission to accommodate the increase in guest attendance.
"Over the last four years, we have designed, constructed, and opened several new attractions, including Planet Play, the addition of the Delta II in our Rocket Garden, and Gateway: The Deep Space Launch Complex, which will celebrate its Grand Opening next week," said Protze.
Kennedy Space Center Visitor Complex has invested in enhanced educational opportunities and an improved guest experience, with the addition of in-park education stations and a new edutainment daily show. Space enthusiasts will also delight in upgraded infrastructure and exciting new exhibits, attractions, and special programs.
"We have also opened several new eateries such as Milky Way and Red Rock, enhanced and expanded the exhibits at the Apollo/Saturn V Center, and replaced and redesigned our buses," added Protze. "We are committed to sharing the stories of the past, present, and future of space exploration in an engaging, immersive and inspiring way, and we look forward to continuing our mission for years to come."
Another positive change will be the ability to host more Title I school groups at no cost and hire additional personnel to enable an even higher level of customer service, according to the Visitor Complex.
Kennedy Space Center Visitor Complex remains committed to a high-quality and transformational experience for guests. The park is entirely visitor-funded through admissions and sponsorships, as the park receives no federal funding.
---
Bookmark & Share
---
User Comments
Be the first to comment on this post below!