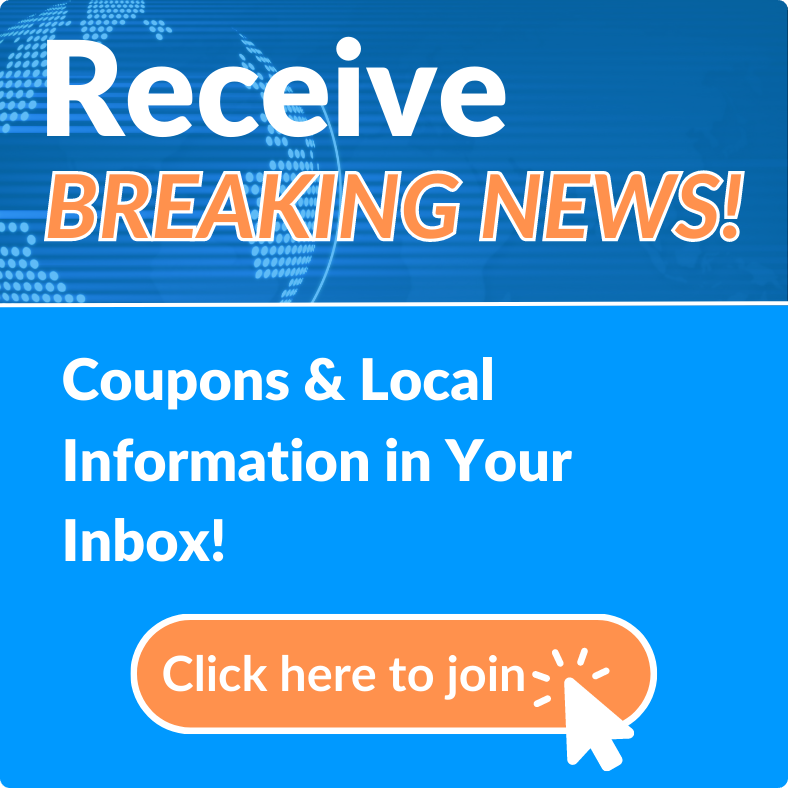 News Archives
Kennedy Space Center announces new experiences and events for 2023.
Fri, Jan 06, 2023 at 9:30AM
---
Written by Kristen Schmutz
Belden Communications News

Kennedy Space Center Visitor Complex announced an exciting roster of new experiences and events lifting off in 2023. The Visitor Complex brings to life the epic story of the United States space program, offering multiple days of fun, inspiration, and educational activities.
Included with admission, guests can experience the all-new Gateway: The Deep Space Launch Complex, Heroes & Legends, featuring the U.S. Astronaut Hall of Fame, Space Shuttle Atlantis, Journey to Mars: Explorers Wanted, space films, the Rocket Garden, Planet Play and the Apollo/Saturn V Center.
According to a release, the different events and experiences space explorers can look forward to this year are:
The S.T.E.A.M. Team
Younger space enthusiasts will be educated (and entertained!) by the new S.T.E.A.M. Team at Kennedy Space Center Visitor Complex, teaching guests more about science, technology, engineering, arts, and mathematics through fun experiments. The S.T.E.A.M. Team's main performance, It's a Matter of Fact, takes place inside the Universe Theater at 12 p.m., 1:15 p.m., and 4:15 p.m. where guests will learn about the three states of matter – solid, liquid, and gas – and see experiments using liquid nitrogen. Between shows, the S.T.E.A.M. Team can be found with their interactive carts throughout the visitor complex, performing experiments and creating experiences like "Tricky Science," "The Vacuum of Space" and "The Center of Gravity" for guests to enjoy. Private shows for school groups will also be available in 2023.
The Peanuts Gang in the Universe Theater
Beginning in spring 2023, All Systems Are Go – an original, live, immersive educational entertainment experience featuring the beloved Peanuts characters, including Snoopy, Woodstock, Charlie, and Sally Brown, Linus, Lucy, Franklin, and Schroeder in the transformed Universe Theater. The 20-minute experience, which is included with admission and offered daily, will feature the cherished Peanuts cartoon personalities appearing as four to five-foot-tall articulated characters operated by puppeteers who will narrate the iconic history of NASA, the Artemis missions, and future plans in an educational and enlightening way.
Launches
On the heels of a record-setting year for rocket launches from Kennedy Space Center and Cape Canaveral Space Force Station – more than 50 in 2022 – Kennedy Space Center Visitor Complex is gearing up for more than 80 forecasted launches for this year. With so many launches scheduled, chances are excellent that a trip to the visitor complex could coincide with the bucket-list experience of seeing and feeling a rocket lift off. Special viewing packages that include admission, catered meals, live commentary from a space expert, and commemorative gifts are offered for certain launches.
Junior Space Explorer Pass
Kids five and under can enjoy free admission to Kennedy Space Center Visitor Complex in 2023 with the Junior Space Explorer Pass which is available only to Florida residents. The pass grants kids (five or younger at the time of redemption) complimentary admission to the Kennedy Space Center Visitor Complex through December 31, 2023. Parents must register their kids through the Kennedy Space Center Visitor Complex website and be completed by February 19, 2023. This offer is not available for registration at the front entrance. Once activated, the pass is valid for admission through December 31, 2023, with blackout dates applied.
Parents/guardians will be required to show a valid form of identification, like a copy of a certified birth certificate or travel passport (no school IDs or children's security IDs will be accepted), to verify a child's age before entry. Parents or guardians should have a photo ID for proof of residential status.
Teaching Teachers with a Special Offer for Educators
Broadening the availability of its Educator Study Pass program, Kennedy Space Center Visitor Complex is now offering complimentary admission to all teachers throughout the United States, Puerto Rico, and the U.S. Virgin Islands. To receive the Educator Study Pass active teachers are required to bring one of the following items to Will Call, located at the entrance of the visitor complex:
An active teaching certificate from the United States, Puerto Rico, or the U.S. Virgin Islands
A badge with a photo that shows the title Teacher or Educator
Letter on school letterhead, dated and signed by the principal, listing the name(s) of the teachers, stating they are an educator at the school
Atlantis 10th anniversary
June 29, 2023, will mark the 10th anniversary of opening the Space Shuttle Atlantis attraction at Kennedy Space Center Visitor Complex, home to the iconic orbiter that flew 33 missions. The Space Shuttle Atlantis attraction takes guests on a journey that mirrors its time in space and returns to Earth. Guests greet the space-flown shuttle on the top floor, seeing her suspended in space as only astronauts saw her: with the payload bay doors open and Canadarm fully extended. Also featured are more than 60 interactive and immersive exhibits, including the Shuttle Launch Experience and Forever Remembered, which pays homage to the 14 crewmembers of Challenger and Columbia.
Located just 45 minutes from Orlando, Kennedy Space Center Visitor Complex opens daily at 9 a.m., with closing times varying by season. For more information, or to purchase tickets, call 877-313-2610 or visit www.KennedySpaceCenter.com.
---
Bookmark & Share
---
User Comments
Be the first to comment on this post below!