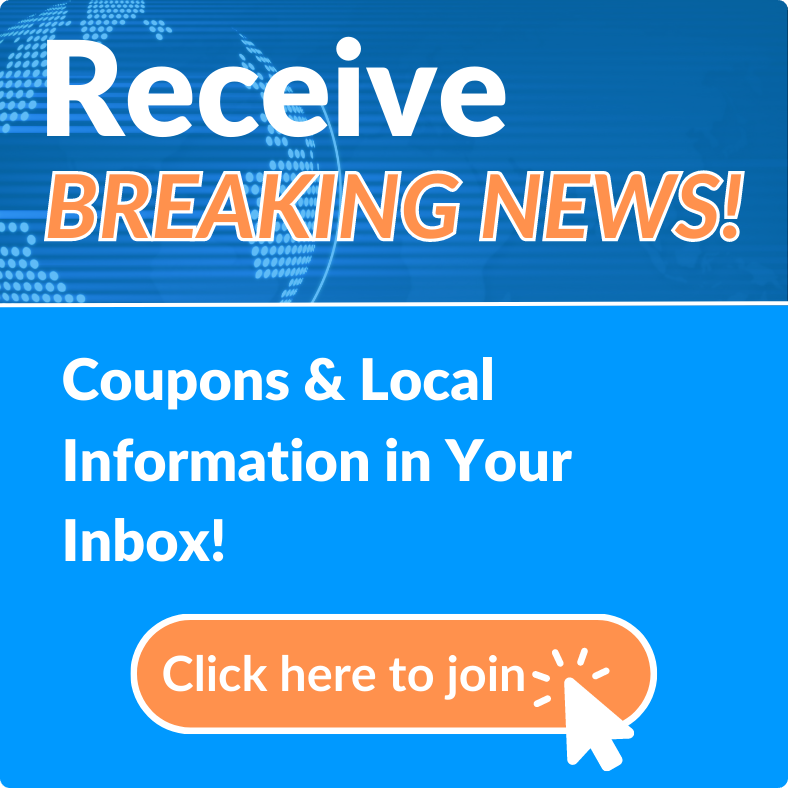 News Archives
Volusia County to host Tire Amnesty days to combat mosquitoes.
Wed, Nov 15, 2023 at 12:45PM
---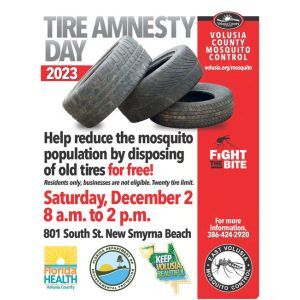 Written by Kristen Schmutz
Belden Communications News

In a joint effort, Volusia County Mosquito Control, in collaboration with the Florida Department of Health in Volusia County, is intensifying its fight against mosquitoes by targeting their breeding grounds in old tires. Mosquitoes are known to lay eggs in stagnant water, and to mitigate this concern, Volusia County residents are encouraged to participate in three upcoming tire amnesty events, where they can dispose of up to 20 tires per person at no cost.
The events are scheduled from 8 a.m. to 2 p.m. at various locations across the county. The designated dates and locations for the tire amnesty events are as follows:
Saturday, Dec. 2

Location: Volusia County Mosquito Control Facility, 801 South St., New Smyrna Beach

Saturday, Jan. 13

Location: Volusia County Road and Bridge equipment staging site at the intersection of Blackburn Road and South County Road 3 in Pierson
Entrances to these events will use flag markers, and dedicated staff will be present to guide residents through a convenient drive-thru, drop-off route.
Aside from tire disposal, residents can help in mosquito control by eliminating standing water in containers weekly and adopting various preventive measures to avoid mosquito bites, such as discarded bottles, cans, pots, and broken appliances, replacing water in birdbaths and pet dishes weekly, and maintaining proper lawn watering practices. Other recommendations include clearing eaves, troughs, and gutters, draining water from boats and tarps, managing swimming pool chemistry, and emptying plastic pools when not in use.
For more information regarding tire amnesty events, interested individuals can call 386-424-2920. To learn more about mosquito control or submit a service request, visit Volusia County Mosquito Control.
---
Bookmark & Share
---
User Comments
Be the first to comment on this post below!